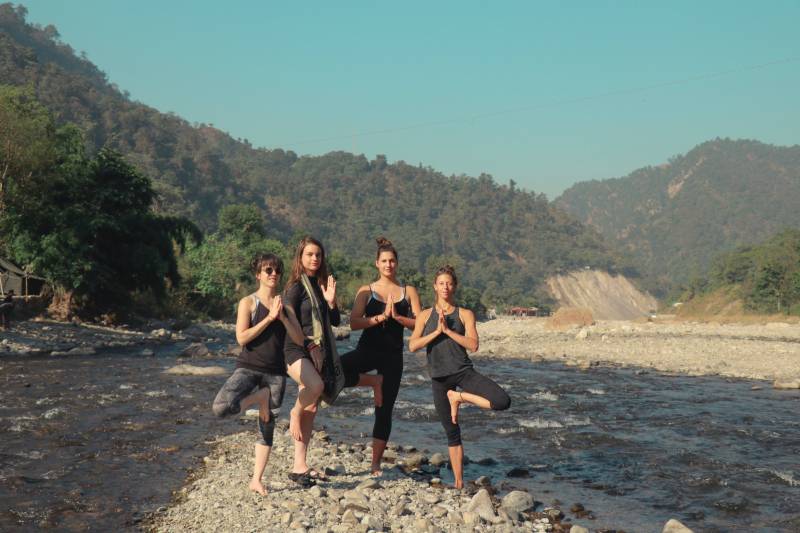 The Sanskrit word "Yuji" meaning union or yoke, yoga is a traditional old ancient practise that brings your body and mind together. It incorporates poses, meditations and breathing exercise which encourages relation and reduces your stress.
Practising yoga has several benefits. It makes both your mental and physical health better and it is scientifically proven. But to perform the proper poses you need to learn them properly. Yoga course for beginner in Rishikesh is the way out from it. You can learn yoga here and become a trainer in future.
Benefits of Yoga
Here in this article, we will see how yoga can be helpful in many ways.
Can Decrease Stress
Yoga is known for promoting relaxation and also for its ability to ease and lower your stress level. Even in several studies, it has been seen that it can decrease the level of cortisol by controlling its secretion. This is the primary hormone for inducing stress levels in you.
Relieves Anxiety
Many people begin practising yoga as a way out for their feeling of anxiety. Quite interesting there are several types of research that prove that it can certainly reduce the level of anxiety in humans. Though it is not entirely known how yoga is able to reduce the symptoms of anxiety it emphasises you to be in the present moment and find a sense of peace in everything which can help you treat your feelings of anxiety.
It Can Reduce Inflammation
Along with improving your health both physical and mental, studies also show that Yoga has the power to reduce inflammation we well.
Inflammation is a normal response to immune but chronic inflammation can lead to the development of pro-inflammatory diseases such as diabetes, heart disease and cancer.
It Helps You Improve Heart Health
From supplying tissues with important nutrients to pumping blood throughout the body, heart health is an essential thing to be maintained in order to have good overall health. Studies show that yoga helps you improve your heart health and helps you reduce the risk factors of heart disease.
High blood pressure of one the evil causes of the heart problems that one face. This includes strokes and heart attacks. In order to reduce the risks of such heart problems, one should have low blood pressure which is possible through yoga. You can master in it by attaining Yoga courses for beginners in Haridwar. Slow down the progression of your heart diseases with the help of Yoga.
It Improves the Quality Of Life
In order to improve the quality of life make yoga an adjunct therapy as it has helped several individuals. Other studies show that yoga can improve the quality of luge and also reduce symptoms in patients with cancer.
Yoga acts as a medicine that can cure several diseases but the process is slow. But in order to experience its benefits, you need to perform it daily and perfectly. For that, you should learn it from the Yoga courses in Rishikesh.
The Yoga Course for beginners in Rishikesh will help you to learn yoga better and soon you will master in all the poses.